Pastel People
Travelling by train and foot around London there are hundreds of characters I pass on my way back home. Everywhere I go, I take my sketchbook and a selection of Caran D'ache oil pastels and pencils.
I illustrated a few people on the London underground. I even stopped at a Pret a Manger to sit down and quickly draw someone I passed, because I didn't awant to forget how they looked.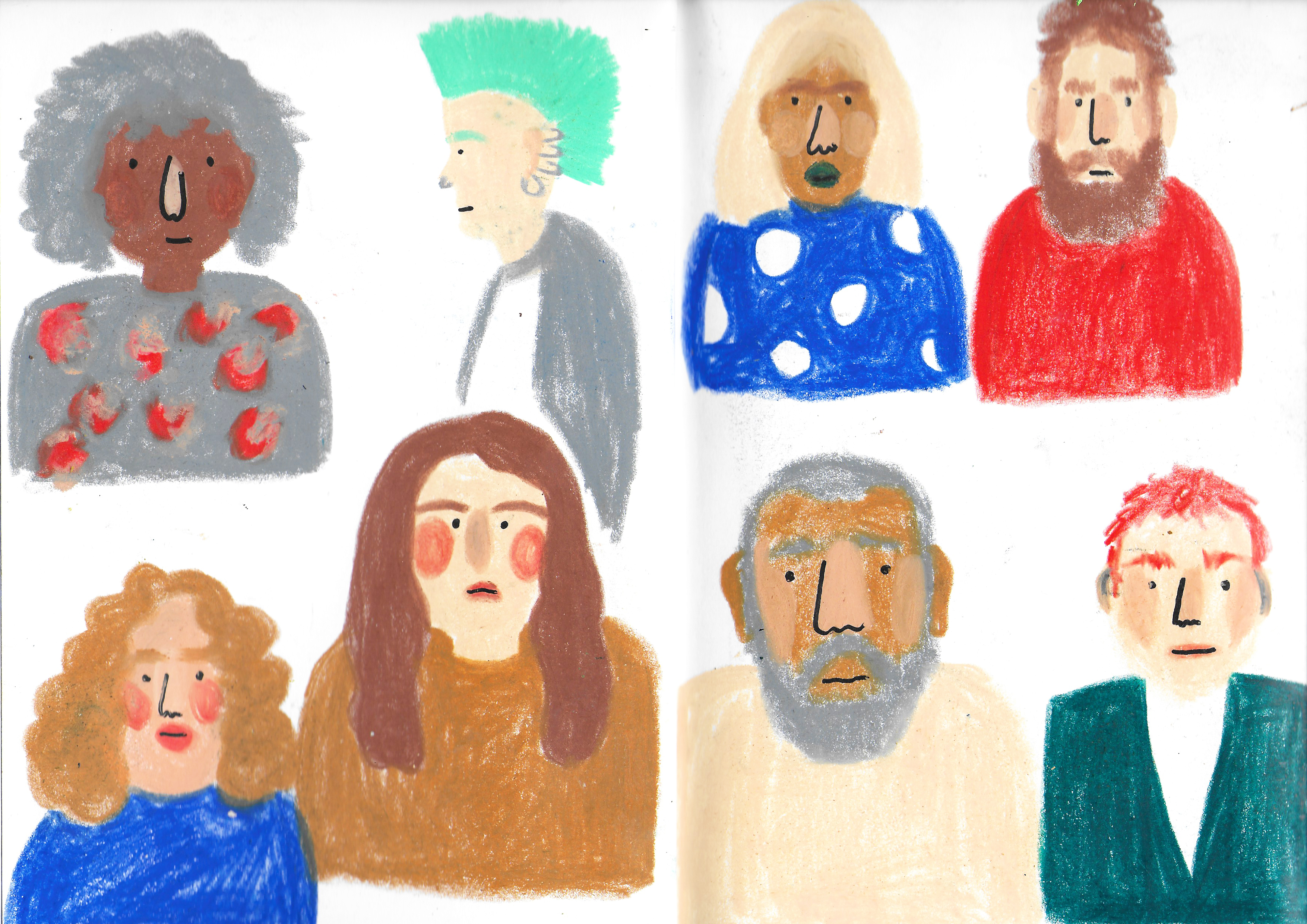 St Pauls Cathedral London


I created this illustration in my sketchbook using oil pastels and indian ink with a calligraphy pen.
The illustration is showing London life at dusk. People travelling home by bus all wrapped up in their heavy warm coats, and little old ladies wearing their silk scarves over their hair.
The street lights are turned on as the day closes in. The clouds become a deeper grey and St Pauls Cathedral glows in the early evening sky.